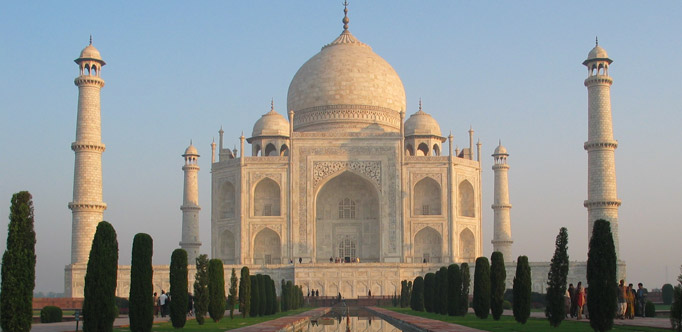 Agra Same Day Tour
Delhi – Agra – Taj Mahal – Agra Fort – Tomb of Emperor Akbar – Local Market – Delhi
Train to Agra
6:15am – 2 hours
Early morning proceed to New Delhi Railway station. We board the train Shatabdi Express in AC chair class. Depart for Agra at 6:15am, arrive at 8:15am at Agra Cantt Railway Station.
Taj Mahal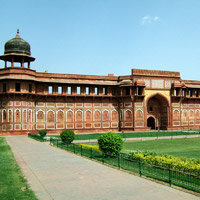 Directly proceed to visit Taj Mahal. It was built by Shah Jahan as a token of his love for his deceased wife, and is undoubtedly the most romantic burial site in the world. Visiting time between 1 to 1½ hours
Agra Fort
Later visit Agra fort. The Agra Fort dates back to the 11th Centrury. After the First Battle of Panipat in 1526, Mughals captured the fort and seized a vast treasure, including the diamond later known as the Koh-i-Noor. Visiting time between 1 to 1½ hours.
Lunch
After the visit we take our lunch in a very nice city restaurant where you can enjoy delicious Mughlai and Indian cuisine.
Tomb of Emperor Akbar
After the lunch we will go to Sikndra and visit the Tomb of Emperor Akbar.
Agra city centre and local market
We return to city centre and visit the local market.
Train to Delhi
8:30pm – 2 hours
Later in the evening we go directly to Agra Cantt Railway Station to board the train back to New Delhi. We arrive at New Delhi station at 22:30. Meet with our driver and directly transfer to your hotel.